Floatation Therapy
Rules To Follow

✗ No shaving 4-6 hours before floating to avoid any cuts as it will sting

✗ No caffeinated drinks at least 2 hours before your float as you might find it harder to relax

✗ No big meals 2 hours before your float as it can potentially make you nauseous

✗ Refrain from any extreme sun tanning or spray tanning prior to floating

✗ Try not to put any hair or make up products as you'll have to wash it away before your float

✗ Refrain from coloring your hair or using semi permanent hair dyes at least 1 week before your float

✗ For the ladies, we recommend floating after your period to avoid any leakage that may tamper the float tank solution

✓ Nudity is recommended! Not wearing anything when you float will make you feel weightless and easier to relax

✓ Any physical activity prior to your appointment will enhance your overall experience to heal and relax 
Be Punctual

Try to come at least 15 minutes before your float if this is your first visit, we will familiarize you with floating and our facilities.
Late Arrival

Do arrive on time. If you are late, your session might be shortened/ forfeited as it affects the next client. There will be no refunds for late arrival. Thank you for your understanding.
Cancellation

Please give a minimum of 24-hour notice if you wish to cancel or reschedule your float. Simply email float@terapung.com or give us a WhatsApp/ Call at +628118180999 to cancel or reschedule.
How To Float
Arrive

Welcome! Check-in and settle down. Our friendly float crew will walk you through the process and show you our facilities.

Cleanse

Put on earplugs and make sure to wash up thoroughly with our organic head to toe wash. If you have make up on please be sure to remove them.

Disconnect

Take off your watch or any jewelry. Put your mobile phone in 'airplane mode' or switch off. Turn off the lights and slowly ease into the float tank.

Float

Step into your tank slowly and lie down to float instantly. Music will ease you in for the first ten mins, and the last ten minutes before your session ends.

Rinse

Take a warm shower to rinse off the epsom salt. Take a moment to reflect on the experience. Hairdryer is included in the common restroom.

Decompress

Enjoy the post-float bliss in our Zen Lounge. Don't forget to share your experience with others. Sharing is caring.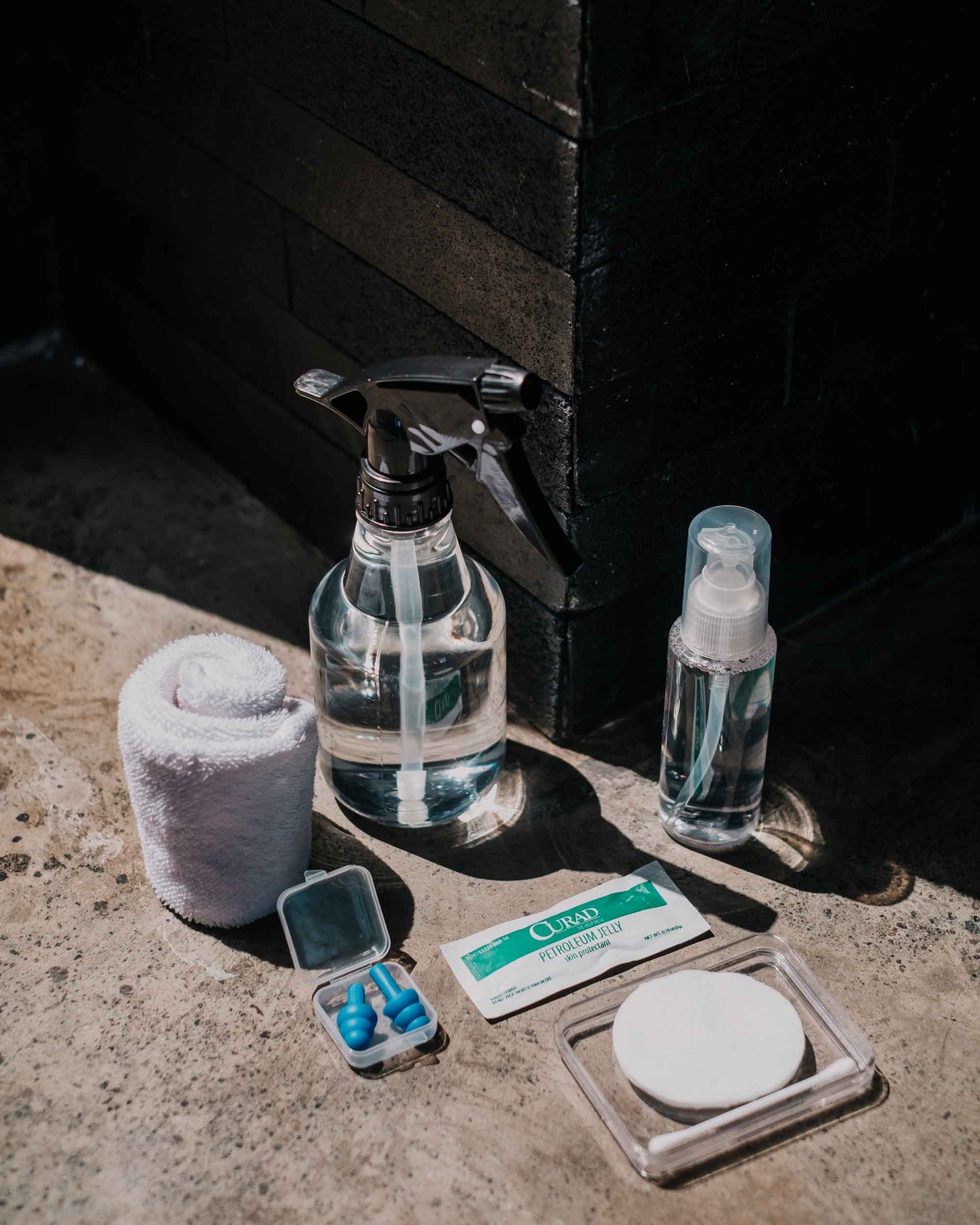 What To Bring
We have all the floating essentials covered - fresh towels, earplugs and toiletries. We recommend that you bring an open mind and leave it all to the experience.
Pssst...save up to 30%

If you are booking for more than 2 people we advise that you get a Float Pack to enjoy discounted pricing from us. Once purchased, a code will be sent to your email which you can use before checkout. The code will be automatically deducted when you book a float each time.
Float Pack | Gift Card
Regular price
IDR 600.000
Regular price
Sale price
IDR 600.000
Unit price
per
Sale
Sold out
Share
View full details